Hotmelt Paillettes
Hotmelt Paillettes,  thermo-adhesive designs to decor trendy products. A wide range of patterns is available in our catalogue.
It can be used as adhesive base as well to transfer partial metallic foils or partial transfer film with design.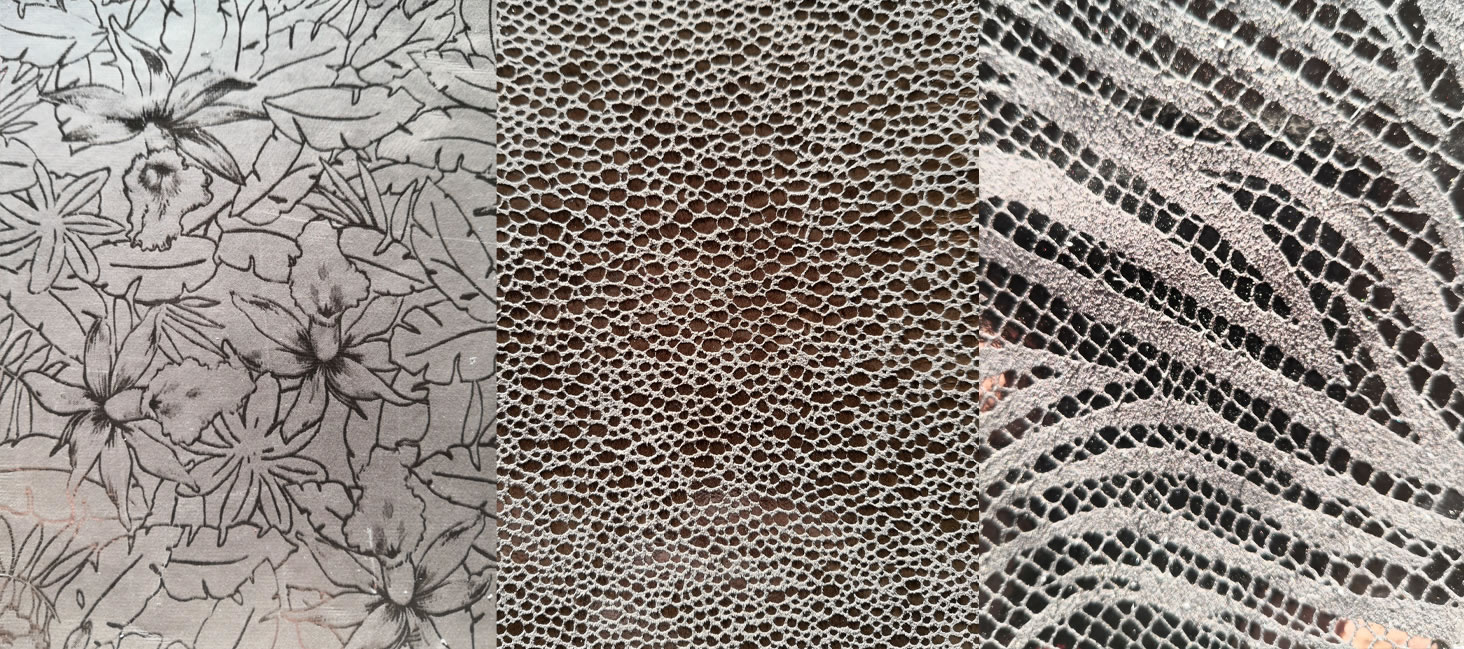 This product is made of a special thick resins which release the design on the final product: in addition to the visual effect we obtain a tactile texture.
It is mainly used for decoration of genuine leather, synthetics, PU-PVC etc.
Thickness 19 Micron
Height 1500 mm (some 1600/1800 mm)
Roll lenght: 200 mt
Paillettes are applied by hot stamping.
Hotmelt paillettes can be applied on every kind of material without treating it with adhesives before.