Coating cylinders
Our coating cylinders make the production unique, suitable for genuine and synthetic leather, wood, paper, glass, plastic, rubber etc.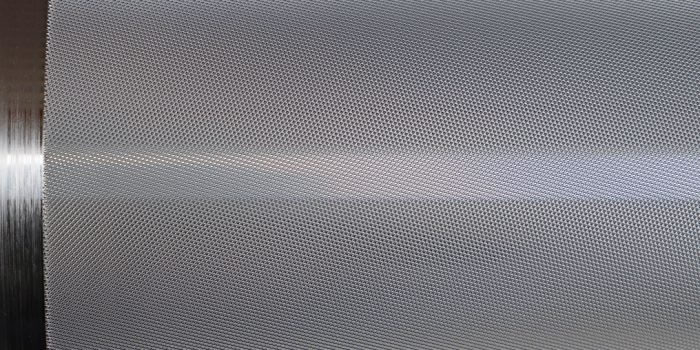 Advantages
Laboratory service to test the cylinders
Guarantee of maximum reliability and precision
Support in consulting and re-engraving the customer's cylinders
Dimensions of the cylinders: from 400 mm up to 3500 mm
Capacity: from 10 to 430 gr/mq
Fast delivery
Cylinders suitable for every kind of machine
Reverse cylinders with pyramidal trunk engraving have been used for many years in roller coating machines.
This engraving allows to obtain an homogeneous and uniform finishing, coating the product on various surfaces using a strong mechanical action to perfectly spread the material
Main uses:
coating with resins, impregnation with resins, application of adhesives, finish appplication, enamel application, with heated cylinders for oils and wax application.
Pyramidal trunk engraving reverse cylinders capacity
Code  –  Gr per sqm
8B   –  from 355 to 430
10B  –  from 258 to 355
10C  –  from 194 to 290
20B  –  from 162 to 269
20C  –  from 129 to 194
30A  –  from 108 to 172
30X  –  from 86 to 129
30C  –  from 54 to 108
30F  –  from 32 to 65
50C  –  from 32 to 65
55C  –  from 21 to 53
55F  –  from 10 to 43
60A  –  from 10 to 32
The capacities are indicative and could change according to the engraved cylinder rotation speed, the speed and product density.
"Synchro" cylinders: the engraved cylinder and the counter roll turn in the same direction at the same speed.
This mesh capacity is defined by the volume of the cells without any coating mechanical actions.
This process allows to treat embossed synthetic and genuine leathers where a two-tone effect is required with a fine engraving (48-60 L), or with flat synthetic or genuine leathers with deeper engraving (12 o 16 L) to apply lacquers, aniline dyeing and drum stuffing.
Main uses:
16L, 20L Coating on furnishing buffing, application of oil and wax;
24L, 32L Coating on clothing buffing or full grain for furnishing;
48L Two-tones effect (millepunti), lacquers;
60L Two-tones effect (millepunti), fine lacquers.
Millepunti cylinders capacity
Code  – mm3 per cm2

6L – 24,3
46L – 2,96
8L – 14,6
50L – 2,54
10L – 10,075
60L – 2,21
12L – 10,714
65L – 1,8
20L – 7,55
70L – 1,51
24L – 6,422
80L – 1,4
28L – 5,421
90L – 1,12
30L – 4,554
100L – 0,87
32L – 4,43
120L – 0,59
34L – 4,335
130L – 0,54
36L – 4,007
140L – 0,41
38L – 3,34
150L – 0,33
40L – 3,28
160L – 0,28